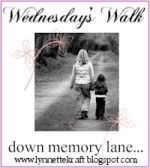 This post almost didn't happen. I had all my pictures strategically placed and all at once, they were gone! But, I'm persevering and trying again. Soooo...
This week we're going back two short years ago to our first trip to Disney! Not just the girls' first trip. Nope. The first trip for all of us!
Yes! Can you
believe
that our parents
NEVER
took us to Disney as children? Don't get me wrong...they're great parents. But...NO DISNEY??? Living our whole lives in Georgia! Only 6 hours away! Gimme a break!
BUT, I do have to say, it was
great fun
for me and Gib to experience Disney for the first time with our girls.
It was June, 2007. We first spent a week at the beach and had a blast! We left and drove to my friend Mary Beth's. She was living in Orlando at the time, just a short 20 minute drive from her house to the Disney entrance! Thanks again MB!!!
We were only spending three days at the park. We had tickets for two days at Magic Kingdom and one day at MGM. I wasn't educated about all the "ins and outs" of Disney at that time (ie. Character meals, etc.) but we still had LOTS of fun!
I remember walking through the gates of Magic Kingdom and seeing the castle right in front of us. I have to say that it truly was "
magical
". Even for me! I can't imagine what was going through my little people's minds.
If I'm not mistaken, the first thing we did was go on a hunt for the princesses. For this trip, meeting the princesses was a definite
MUST
! Once we worked our way to the back of the park, we stood in the
massively long
line to wait, and wait, and wait...
But we were
not
disappointed. The wait was
VERY
much worth it! When we got to the front of the line, the girls were almost paralyzed... They saw Cinderella, Belle and Aurora (Sleeping Beauty). They couldn't move. I had tears in my eyes.
(I'm such a sap!)
One of the princesses asked Emma Grace what her name was and she couldn't even speak!
I left with tears in my eyes - still! It was, again,
magical
for me and the same was definitely true for my girls! I remember Gib saying, "I don't think it matters what else we do. That was the highlight of the trip!"
We stepped out and saw Goofy's Barnyard roller coaster (I'm not sure if that's the exact name of it but I can't remember at the moment). Jessica decided to give it a try -
with me
. I'm not much for roller coasters in my "old age", but I was willing to do it for her. This is a
very
tame roller coaster. But when we got off, she definitely did NOT like it!
When we back last summer, in '08, she stayed far away from it and the other roller coasters, too!
We saw a character parade; a character musical with the princesses, Mickey/Minnie and their gang on the front stage of the castle; a Beauty and the Beast musical; and we can't forget the "Lights, Motors, Action" stunt show at MGM. We rode the classics like "It's a Small World" and "Dumbo". It might not sound like much, but we were all pooped when we left each day.
Jessica still remembers the "dude that fell off the motorcycle in the fire" (at Lights, Motors, Action stunt show). Emma Grace says she loves the memory of Jessica's first roller coaster ride. (She loves it so much because she stayed safe in Daddy's arms!) Gib says that his favorite memory is just "the excitement of being there for the first time myself with three of the most precious girls I know". I would have to agree (well, not the three girls part, but my three favorite people for sure!)
It was magical!
Have I mentioned that yet?
The weather was HOT! The park was CROWDED! But we didn't care! We had a great time!
Love,
Tonya