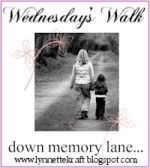 I've wanted to write about Grady's service for a
long
time. There is too much to put in one post, so I've decided to break it up every week until the story is told. If you've just found my blog, you can read about our beautiful angel baby's story
here
.
We made the very difficult decision to cremate him. I
struggled
with this more than I think I've ever struggeld with anything. In the end, it was the right decision for us and our situation. I wasn't ready to have a funeral right away. I could hardly handle my own emotions, much less the emotions of others. Losing Grady felt like such a private thing to me. Almost like he was only mine... I didn't want to share him with anyone right away, even if it was through a funeral.
We waited until I was in a better place emotionally before having a service. We broke all rules of tradition, but that was fine with me. Because we waited, I was able to plan the service myself. I was an active participant. I would never get to plan a birthday party for him, so this was my
one chance
to do something really special
for him
and
in honor of him
. We didn't have the service until January 24, 2009. He was born into the arms of Jesus on November 12, 2008.
I need to also mention that I was very angry with God. I hadn't prayed since Grady died. I just couldn't bring myself to, but at the same time, He was all I had to hold onto. I describe my relationship with God during that time as
bittersweet
.
The night before Grady's service was the first time I had gone to the Lord and prayed since his death. I didn't just pray.
I sobbed
. It was like meeting an old friend again who you love and had missed so much. I prayed for a long time and asked God to give me some signs that Grady was safe with Him in heaven (I knew that he was, but still...). I needed some signs that all was well and all would be well. He delivered in a mighty way that day...
The first part of the service that I'm going to share is now my favorite word...
HOPE
Let me explain...
I've always loved the verse at the top of my blog, Jeremiah 29:11. I clung to that verse when
Emma Grace was born severely premature
. I knew that God had plans for her, whether she lived or died.
That verse resurfaced when I was looking for a candle to light in memory of Grady. I was searching for the perfect candle to light on holidays, his birthday, and other special days that would come without him here. I was in a small store in the town where I live, and I saw this candle.
I really liked it but wasn't sure if it was exactly what I wanted. I didn't find anything I liked better, so I went back to get it. The store owner knew about Grady's death and had been praying for us. To my surprise, she just gave me the candle. I was blown away and will always remember her kind heart and generosity.
Jeremiah 29:11 and the word hope is written on one side of it. The words of Jeremiah 29:11 are on the other side, and you can see the top of the candle well. (There is a top that covers the tea light, but it didn't photograph well, so I took it off for the picture)
The chaplain from the hospital came to officiate his service. We had not found a church home at that time, and I really bonded with the chaplain from the hospital. She was wonderful! She spoke about how grief is hard and we don't always understand our losses, but we have
HOPE
. I can't remember exactly what all she said, but
HOPE
was definitely the word of the day.
After the balloon release and the lunch blessing, my friend and doctor's nurse, Nanci, came to me with tears in her eyes. She was holding a ring and said, "The Lord just told me to give this to you." I looked at it and said, "I can't take your ring!" She explained to me that it wasn't her ring at all. She had bought it for her daughter's birthday and it was too big for her. She was scrambling for a ring to put on before coming to the service, picked it up and put it on. She said, "It's what we've talked about all day." It is a simple silver band with the word
HOPE
written on it in black letters. I was overwhelmed and touched beyond belief. I wear the ring everyday with another ring that my husband gave me. Often the word HOPE ends up on the palm side of my hand. This is fine with me because it's as if I'm
"holding hope in the palm of my hand"
.
We had set up a small card table in Grady's room with some mementos and a journal for everyone to sign. Everyone took the time to write a note to us or Grady and spend some time in his room alone.
After the service, I got the journal to read what everyone had written. Now, let me preface with this...
I bought three journals from Hobby Lobby because I liked them all, and I couldn't decide in the store which I liked best. They were only $1.99 each, so I said "to heck with it" and bought them all. I chose one simply because I liked the way it looked the best. Gib and I didn't realize until after reading everyone's entries that the journal had this word on the front of it....
HOPE
There's one more thing. Later that evening I was standing in the kitchen looking at the ring on my hand. I thought to myself, "If we ever have another baby and it's a girl we should name her Hope." I kept this to myself but was thinking it when Gib walked into the kitchen while I was still looking at the ring. He leaned up against the counter and said, "So I guess if we ever have another girl her name should be Hope."
WHAT?!?!?!
I seriously 'bout fell out! I couldn't believe he had just spoken what I was thinking. I highly doubt there will be any more children for our family, but we can't say for sure right now. No definite decisions have been made as of yet.
Thanks for taking this "walk down memory lane" with me today!
Love,
Tonya