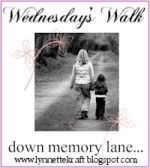 I've gone around and around about what to write about today. I was going to post about our second trip to Disney, but I just don't have the time tonight. When I got the picture cd, I was prompted to tell about this instead...
If you've visited my blog recently, you know that I've been struggling with missing
Grady
a lot. I probably should have picked something unrelated to him for this memory just to try to get my mind off of him some. However, the truth is, it doesn't matter what I write about. He's all I think about lately.
It was 21 weeks ago today that we met our beautiful baby boy...not that I'm counting or anything.
I want to briefly share with you the day we found out we were having a boy. It was a Friday afternoon, June 27, 2008. We had just returned from our second trip to Disney, which I'll probably write about next week. The highlight of coming home from that trip was finding out if "the baby in Mommy's tummy" was a boy or girl.
We came home from finding out and sat the girls on the sofa. Here they are waiting anxiously...
I asked them what they thought it was, boy or girl. They both said "girl". I then asked them what they hoped it was. Jessica said a girl, Emma Grace said "both". Well, I reiterated the fact that there was only ONE baby in my tummy and she had to choose. It took a couple of times, but she finally confessed that she hoped this baby was a girl.
I wanted to keep them in suspense, so very slowly I announced...
"It's.....a.....BOY!"
Here are the reactions...
Emma Grace quickly perked up and said, "Well, we can change that!"
Me: "No, baby, we can't change that. It's a boy."
Emma Grace: "No, Mommy. We just need to tell God that we want a baby girl instead!"
Me: "God obviously wanted us to have a baby boy because that's what He gave us."
Oh, the innocence of a child. Ask and you shall receive...
Even though they were apprehensive at first, they had grown accustomed to the idea of a baby boy/brother and were
very excited
to welcome him into our family. We all still struggle with the alternate plans God had for him. He will always be a part of our family because
he will always live in our hearts.
Thanks for sharing this memory with me this week.
Love,
Tonya