Mother's Day 2009. It's one I'll never forget...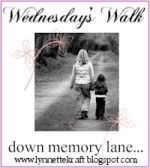 I started, and ended, the day with very mixed emotions. Bittersweet it was. Loving on Jessica and Emma Grace. Missing Grady and wishing he was here to love on, too.
We got up and went to church. The sermon was on love, how to love better and how God loves us just because He does. We don't do anything to make Him love us. He just does. 1 John 4:10 - "This is love: not that we loved God, but that he loved us and sent his Son as an atoning sacrifice for our sins." The speaker then went on to say, "God's love is one way, at His expense, for our benefit."
To clarify his point further, he used the analogy of a woman pregnant with her unborn child. This is not a direct quote, but he said something like, "Take a woman who is pregnant for example. She loves that baby unconditionally, even before he is ever born. That baby doesn't do anything to make that mother love him. She just does."
Tissue please...
the tears just kept coming.
That is exactly how I feel about Grady. He didn't
do
anything to make me love him. He was my baby. My son. I loved him
just because
...still do...will
forever
!
Gib offered to take me to lunch wherever I wanted to go. Since our church time changed for the summer, I didn't feel like waiting forever with all the others who had just gotten out of church, so I opted for dinner.
We came home, ate lunch and the girls made me brownies - YUM!! They did a
GREAT
job!
We lounged around, and I tried to nap. I don't even know why I try because I am NOT a day-time sleeper. (Not much of a night-time sleeper either, oh well. Who needs sleep anyway?!)
We went for an early dinner at Ruby Tuesday's. I LOVE their salad bar.
Remember in my last post, I eluded to the fact that Gib did something very special for me at dinner on Mother's Day? Well, here it is...
As we were being seated, he whispered something to the hostess. We sat down and a minute later, she delivered another set of silverware. I looked around at my family, with no words, just a questioning look as to who might be joining us that I didn't know about. After all, we were sitting in a booth and one more person wasn't going to fit.
Gib picked up the napkin-wrapped silverware, put it in the middle of the table, and said,
"This is for Grady. This is your Mother's Day dinner and he's your son, too."
Tissue please...
AGAIN
.
I could hardly compose myself to order my food. I can't tell you how
deeply
those words and that gesture touched my heart. He made sure that Grady was represented even though he wasn't here physically. I will
FOREVER
remember that moment...the thoughtfulness...the love that my husband showed me in such a subtle but
powerful
way.
In my last post, I shared these pictures taken this year on Mother's Day...
A very special someone is missing and always will be. It was a hard realization this year that I will forever celebrate Mother's Day without one of my children with me. Even though it was a great day with my two beautiful, living little girls, Grady's presence was missing and the emptiness of him not being here was felt in everything we did that day.
Gib recognized that he was missing and made sure he was remembered and openly thought of...I will
NEVER
forget that!!!
(Love you Gib!)
Love,
Tonya